Since lockdown 2.0 was announced here in Melbourne I have been fielding calls and messages, individuals wanting to get their head around the fact we are heading back into lockdown.
The impact on them, their jobs, their businesses, their families.
Uncertain is a good word to describe how people have been feeling. 'Flat' is another common feeling.
We humans don't like uncertainty and I have written at length about this before, we would much prefer to seek comfort in the normalcy of the past, the known – even if the past wasn't ideal!
It also doesn't help our minds love to play tricks on us. Think back to a previous failed relationship and our minds might only conjure up the happy times or good traits of that person without recollection of the negative traits and the real reasons for the breakup. We remember what we want to remember and do away with the rest.
Understanding that normal is 'relative' and change is constant is a good position to hold as we commence lockdown 2.0 and for many a difficult time ahead made even more difficult by uncertainty.
What to do about uncertainty?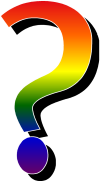 I love questions, a well-crafted question can do wonders for the mind not to mention build wisdom, rapport, and respect. A brilliant question always brings a smile to my face.
So I am leaving you with a question:
What if you leaned into uncertainty?
Six weeks (of planned lockdown) to learn and grow, six weeks to challenge yourself, challenge the norm, grow as an individual and come out of this stronger and better.
Instead of running away from the fire, what if you run towards it?
What would that look like for you, your life, your career, your business, your family I wonder?
Yep, the more you go through the fire the more refined you will become.
Shout out if you want to grow and learn, it's time to step up and level up.
Be brave, be curious, be you
CK