If Curiosity leads to Information which leads to Knowledge which leads to Wisdom which leads to Opportunities which leads to Happiness and Success then reading is not a bad hobby and skill to pick up and develop.
Up for a great read or perhaps a Christmas present idea then read on
The awesome, the good and the why oh why come to mind when I reflect on the books I have read this year. You kinda know in the first pages if it's going to be a good book, great book or just a book that has been written for the sake of writing a book, unfortunately, a few of those this year.
I'm by nature and nurture a book worm and usually cluster read, that is a topic that interests me I will grab a bunch of books on that topic and was mindful when putting the list together to make sure they are all different topics aside from great learning opportunities.
If you like the idea of reading but have concluded that reading is 'not your thing' then consciously set your mind to curiosity and set the goal of reading 5 pages a day and see what happens.
The top five books I read this year

1. A More Beautiful Question – Warren Berger
If you are in the influence game (leader, sales or other) then this book is a must. I don't think we ask enough questions in the workplace and this book is beautifully written, nice stories and the content is sound for you to turn that all around.

2. Man's Search for Meaning – Victor E Frankl
If you're looking for a little more perspective in life this will certainly bring out the inner philosopher in you. Written in 1946 a very authentic and real read detailing his experiences and observations as a prisoner in Nazi concentration camps. The book Courage To Be Disliked is worth a mention if you liked this book.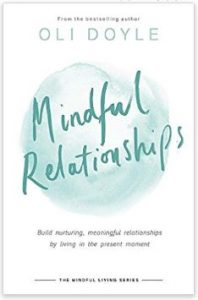 3. Mindful Relationships – Oli Doyle
Looking to improve your work/personal relationships in 2020, then this book is a very practical guide to improving the relationship with yourself and others! The activity 'Act as if' on page 140 worth a shoutout. Gratitude!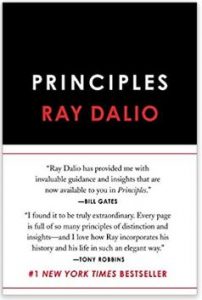 4. Principles – Ray Dalio
Having a finance and leadership background made this a really easy to enjoy book and you don't need either to get a lot of insight. Broken into three parts, part one bio, part two life and part three work principals it ticks a few boxes and he doesn't hold back on transparency.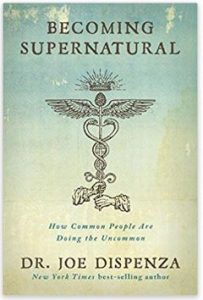 5. Becoming Supernatural – Dr Joe Dispenza
Combining neuroscience and quantum physics might just be the answer you are looking for. Not as deep as his book Breaking the habit of being yourself. A book that will certainly heighten your level of self-awareness and make view 2020 in a different light.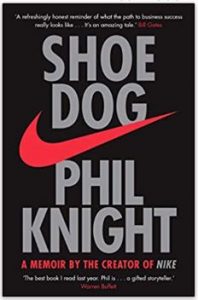 Something Lighter / Holiday / Beach Read. Shoe Dog – Phil Knight
If you are after something a little lighter or looking for something to take the beach then you will love Shoedog. Phil Knight does a great job in explaining his journey with Nike and you will find yourself having trouble putting down this book.
Read a great book this year, let us know